КАТАЛОГ:
Тук ще се постват (за улеснение) съществуващите раси в даден РП свят (всеки в отделен пост).
Last edited by AggressiveViking on Sat Jul 15, 2017 12:43 am; edited 2 times in total
Admin




Posts

: 45


Join date

: 2015-08-16


Age

: 23



ШАДОУХЪНТЪРИТЕ:
SHADOWHUNTERS
Shadowhunters, also known as Nephilim, are a secretive race of beings who are humans born with angelic blood. They are the appointed warriors on Earth of the Angel Raziel. They are appointed specifically to control and preside over the Shadow World, as well as over the demons and Downworlders who inhabit it. They have fought the demonic forces valiantly for well over the span of a thousand years, creating their own culture and civilization within human society. Their mandate is to keep the peace in the Shadow World and keep it hidden from the mundane world while protecting the inhabitants of both worlds.
Despite their ancestry, Shadowhunters are mortal and therefore vulnerable to old age and death; however, their angelic blood endows them with special abilities that allow them to achieve feats beyond humanly possible through the application of angelic runes.
Допълнителна информация:
http://shadowhunters.wikia.com/wiki/Shadowhunters
DOWNWORLDERS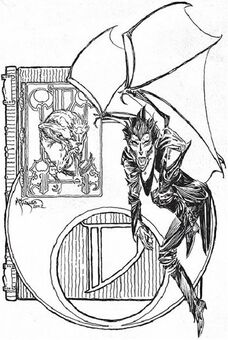 Notable Members:
Vampires
Werewolves
Warlocks
Faeries
Downworlders are supernatural beings and hybrid creatures who inhabit the Shadow World. Downworlder is the widely used term to refer to beings that are said to be part human and part demon, and are even said to be the demonic counterpart of Shadowhunters, who are part human and part angel. They include werewolves, vampires, warlocks and faeries.
VAMPIRES
Vampires, also known as the Children of the Night, are a species of Downworlders. Along with werewolves, vampires are humans infected with a demon disease. However, unlike the former, vampires are considered "undead"; that is, their bodies are no longer alive in the sense that living humans' are. Their undeparted human souls reside within their own animated corpses, kept intact and animated by the demon disease and energy.
http://shadowhunters.wikia.com/wiki/Vampires
WEREWOLVES
Werewolves, also known as Lycanthropes and the Children of the Moon, are a species of Downworlders. Like vampires, werewolves are humans infected with a demonic disease, which gives them the ability to transform—or Change—into powerful wolves and gain their inhuman strength and enhanced capabilities.
http://shadowhunters.wikia.com/wiki/Werewolves
WARLOCKS
Warlocks, also known as Lilith's Children, are an immortal race of Downworlder offsprings of demons and mundanes.
http://shadowhunters.wikia.com/wiki/Warlocks
FAERIES
Faeries, also known as the Fair Folk or fey, are an extremely cunning race of Downworlders.
http://shadowhunters.wikia.com/wiki/Faeries
ANGELS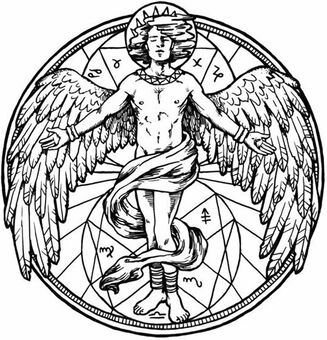 Angels are winged celestial beings who serve as messengers of God, guardians of his creations, and soldiers in his eternal war against the denizens of Hell.
In the Shadow World, the Angel Raziel, an angel of high rank, is the being from which the Nephilim came from. After a warlock summoned the Angel, his blood was mixed with that of Jonathan's in the Mortal Cup and given to humans to drink, who in turn became the first of the Nephilim.
http://shadowhunters.wikia.com/wiki/Angels
GHOSTS
http://shadowhunters.wikia.com/wiki/Ghosts
DEMONS
http://shadowhunters.wikia.com/wiki/Demons
MUNDANES
http://shadowhunters.wikia.com/wiki/Mundanes
-в процес на обработка
Admin




Posts

: 45


Join date

: 2015-08-16


Age

: 23




---
Permissions in this forum:
You
cannot
reply to topics in this forum